Jump-Start Your Instagram(IG) Profile To Utilize Your Time
We help you manage your Instagram Profile when it gets overwhelming to do by yourself. After planning out your content, we can repurpose the content to other platforms, and keep the engagement going to funnel more fans into buying your product/services.
Do You Feel Stuck Using You're Instagram Profile?
OR maybe you find that…
You don't have time to transfer your content and plan it out on Instagram.

Feeling overwhelmed with trying to keep momentum while creating newer content.
You're behind on engaging with your followers.
You're using tags that bring in bots the comment on your post than actual real people.
You don't have time to research the newest trend to use with your niche.
Your Profile is not connecting with your fans and there are too many fillers in your bio.
Your posts aren't planned out which it's not telling a story, it's all over the place and aesthetically not pleasing to look at.
Your post doesn't tell your followers new and old what to do next.
When spreading yourself thin makes you burn out faster
You don't have to do everything yourself to get to the next level! You have to outsource. Find services that can help your brand!
Don't miss out on having more free time and choose what YOU want to do.
Possible Solutions For Your Instagram Profile Bio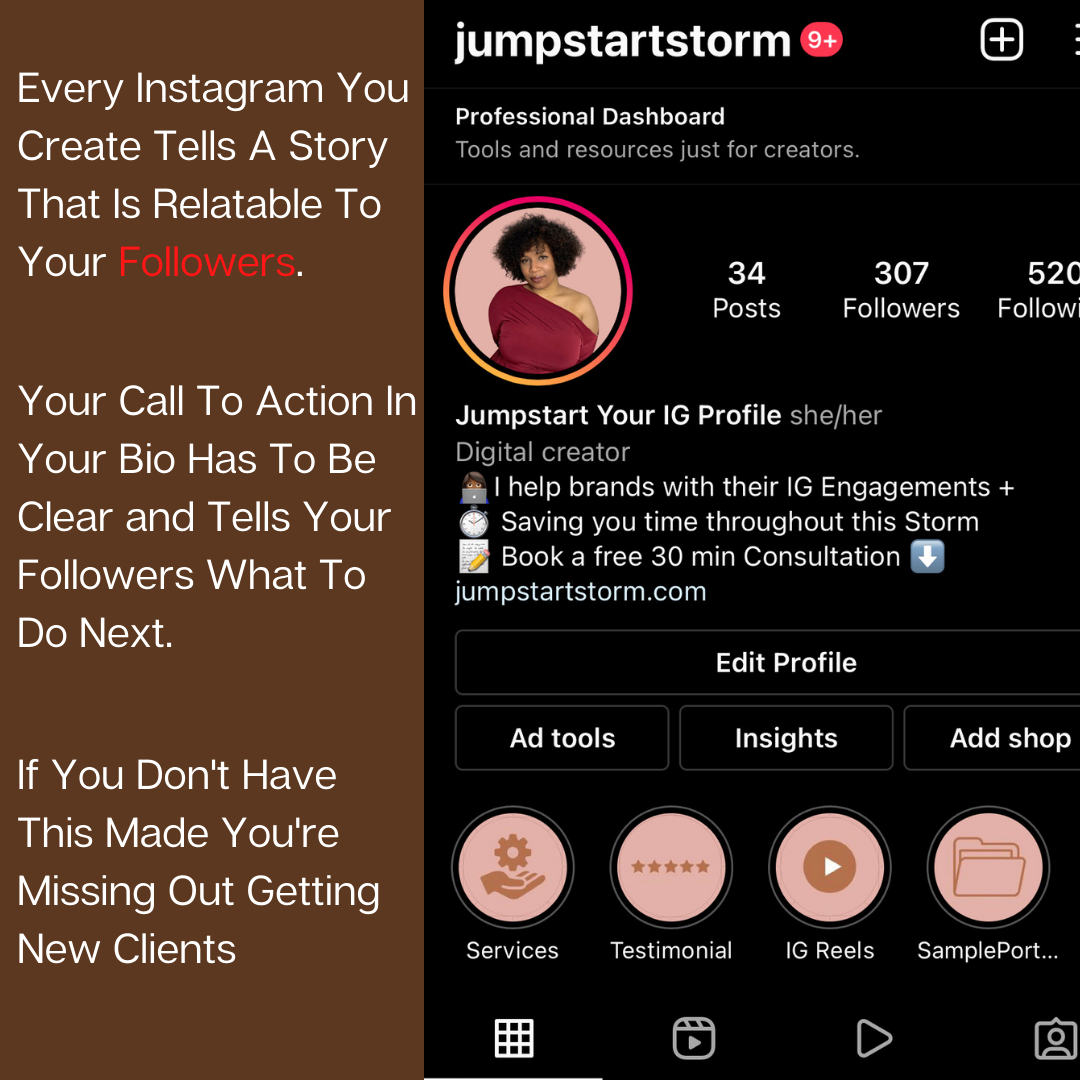 Behind The Scenes
You can outsource tasks that you don't want to do!
Read your post out loud does it sound you're talking to a friend?
Is there an influencer that can help promote your brand without being pushy?
Liking and interacting with your targeted audience helps build trust with your Instagram Profile.
Keeping up with Instagram Updates can help reach newer audiences.
Posting in: Story, IG Reels, Image Posts, and being consistent which it's the challenge for most businesses.
Instagram Services Package that can be customizable for you. Don't miss out on today's services that helps jump-start your IG Platform!
Contact me today to planned a strategy to grow your IG profile!